Welcome
Sit back, relax, and enjoy this tour of Hay House from our friends at Our Restoration Nation! Join them and Hay House Director, Ennis Willis, for a guided, in-depth tour of one of the South's most exquisite Renaissance Revival homes. You'll be transported back in time in this 18,000-square-foot mansion spanning four levels and crowned by a two-story cupola.
Attention:  Masks are not required for inside tours of Hay House. However this is subject to change based on the CDC COVID-19 Transmission rates for Bibb County.  For special event safety requirements go here for more information.
The House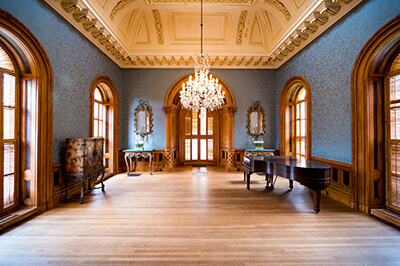 One of Georgia's most distinguished structures, the Johnston-Felton-Hay House in Macon was declared a National Historic Landmark in 1974. The house itself contains more than 18,000 square feet in 24 principal rooms.
Visit Us
We invite you to experience the beauty of Hay House on a tour! Guided tours begin at 10:00 a.m. and the last tour starts at 3:00 p.m., Wednesdays through Sundays. We will not offer a noon tour on Wednesdays or Thursdays. Reservations are recommended.
The Georgia Trust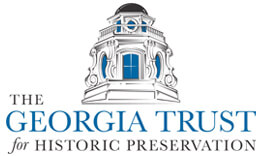 For information about The Georgia Trust's programs, Rhodes Hall, historic buildings for sale, weekend tours and our many other events click below.